Educational Info
A.J.G. English Medium School
Shree Kantibhai Govindbhai and Jayantibhai Govindbhai arranged to build the school building and the school teaches from junior K.G. onwards.
---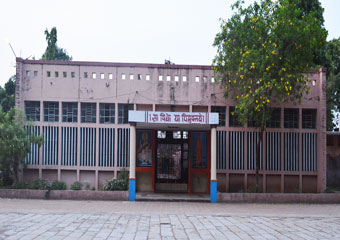 V. B. Vividhlaxi Vidyalay
This school teaches 8 to 12 standards. The building is constructed of 24 small rooms and 8 large rooms. All rooms are separate and a large passageway joins them. Vidyalay teaches Agriculture, Business studies, Arts and Technical subjects. The school has a large farm, tube well with water pump for agricultural studies and also a workshop for technical studies. The school also offers games and sporting facilities.
The school has large fields for cricket, football, volleyball, kabadi and other native game. The school has varied education facilities and teaches individuals to become turner, fitters, mechanical technicians, draftsmen, electricians, carpenters, blacksmiths and similar subject specializations.
---
Balmandir
Late Khodabhai Kishabhai founded Balminder in Sunav and late Gordhanbahi Prabhudas in remembrance of his father, Prabhudas Dayalji Patel, erected the present building for Balmandir in 1958. Sunav Edication Society manages the operation of this Balmandir.
---
Kanyashala(Girls School)
In 1883 first girl's school was founded in Sunav. It was started of in a rented accommodation. Sons of late Khushalbhai Shankerbhai Patel built the present two story magnificent building with tower for the girl's school in 1943. The gam Panchayat manages the school.
---
Kumarshala(Boys School)
Many years ago where presently Kanyashala is institued, there was a primary school operated. Due to increase in student numbers, the school building could no longer manage to lodge al students. Late Jorabhai Shankerbahi's son in remembrance of their father arranged to build all building for this primary school and is today known as Jorabhi Shankerbhai Kumarshala and is managed by Jilla Panchayat.
---
Primary School(5-7)
To enable strong foundation in primary school for student, Mr. Navnitbhai Chunibhai Patel built this school. Sunav Kelavnimandal manages this school.
---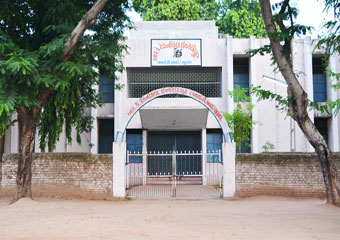 ITI
This institute runs various technical courses like Draftsman, Turner, Fitter, Refrigeration and Air – Conditioning mechanic, Electrician, Electronics Mechanic. Their courses are recognized by department of Employment and training (Govt. Of. Gujarat) and affiliated by national Council of vocational Training (N.C.V.T.) New Delhi. The trainer gets two years continuous training and after successfully completion of their training they are accommodated the field accordingly. The institute has Examination center of All India Trade Test conduct by Directorate General of Employment and Training (DGET).
---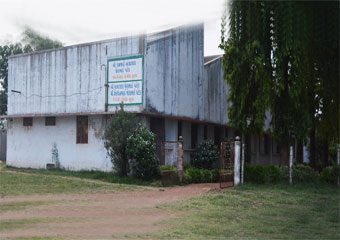 TEB
This institute runs various technical courses like Mechanical Drafting and Estimating, Fitter, Turner, Wireman etc. Technical Education board, Gandhinagar, recognizes the institute. Students passes with good percentage in mechanical drafting and Estimating can got admission in Diploma Mechanical Engineering on the basis of merit. Technical examination for various courses.
---
Adyapen Mandir
This institution is operating since 1962 when it was started with a class of 40 ladies. This developed two classes in 1967 and into three classes in 1969. A further class was introduced in 1971 to allow its full capacity and has been operating in full capacity of four classes since then.
---
Sarvajanik Pustakalay(Library)
Late Kishabhai was Headmaster for Sunav Gujarati Primary School for many years. Due to his Personality and highly sociable nature, youths of Sunav were over impressed by his dignitary and so made all the efforts for the successful progress of this and other institutions in Sunav. To mark the respect for this man Sunav residents joined his name to the Sarvajanik Pustakalay and on the 21st Dec 1934. It was honorably declared open by Sardar Vallabhbhai Patel.
---
Sankar Bhuvan
This splendid building was presented to Sunav Kelavnimandal by Rameshbhai and Girishbhai, sons of Late Chhotabhai Sankarbhai Patel for the purpose of enhancing goodwill for the society. On the ground floor it houses office of Sunav Kelavnimandal and on the first floor Maniben Stree Udyog Mandir (Maniben ladies School of Industries) since 1962.
---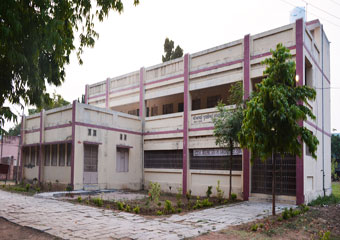 S.K.M Computer Center
The S.K.M Computer Center is running by Sunav Kelavni Mandal. It is situated near V.B.M. High School. Different courses of IT are running in this Computer Center.
---
Primary School(1-4)
This is a primary School having 1 to 4 standard classes. It is situated at Moti Bhagol. Through this school children starts their education.
Monumental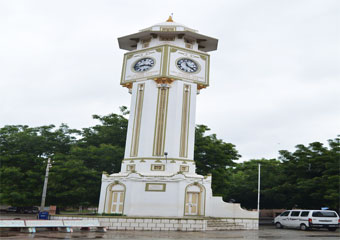 Tower
Sons of late Somabhai Manorbhai, in remembrance of their father built beautiful and fairly high Tower, arrange for its maintenance revenue, and handed it to Sunav Gam Panchyat in 1961. It would be out of place for Sunav not to have memorials or monument of Mahatma Gandhi.
---
Bus stop
Late Pursottambhai Fulabhai bin Shivabhai Patel has build this new Bus Stand of Sunav in 2000 A.D.
---
Vishram Patel Wadi
To keep the memory of Vishram Patel for a long time, this Wadi was named after his name as Vishram Patel Wadi. In this project, Shree Natubhai Bhailalbhai Patel and various others citizens have worked with commitment and zeal for the project. Sunav's Patidar Wadi is vast and varied. For marriage ceremonies it is capable of accommodating up to 4 wedding invites. During the times when primary school had storage of space, some classes were held in Patidarvadi. Sunav's English teaching school and Milk Production Association were started in this Wadi.
---
Patel Wadi & Town Hall
Adjoining Vaijnath Mahadev, this vast building was built in 1979 by many donors generosity. It has been used on various occasions for marriages and social function. Adjoining vad, the town hall was built in memory of Late Bhulabhai Kalyanbhai by his sons, Shree Jashbhai Bhulabhai, Late Vinubhai Bhulabhai and Late Mahendrabhai Bhulabhai. On ground floor room Sunav Development Association(Sunav Vikas Mandal) carries out its progressive activities. This association has played a major roll in distribution of fertilizers to the farmers and food at low price.
---
Sunav Dairy
This Dairy was build in 1972 A.D.
---
Mahatma Gandhi Statue
In between Balmandir and Kanyashala, near parabdi a bust of Mahatma Gandhi, in remembrance as the father of Nation, has been erected. Every year during Gandhi Jayanti and celebration of the Independence Day the flag hoisting and other functions are held at this place.
---
Chabutri
This Chabutri is build by Vijaybhai Natubhai Patel Son of Late. Natubhai Mangalbhai Patel in 2000 A.D. This Chabutri use for resting birds.
---
Smasan
Birth is one reality same as Death is reality too. After death dead body is buried and human kind will become transform in dust. For that Smasan is play a main roll. In Sunav Smasan was built by Late Sivabhai Vllabhai Patel (Bhagat).
---
Rest House
This rest was built by a son of Hathibhai named Kalidas. This rest is at present take in use of as a Navratri Office and all kind of Navratri is attend at here. This rest house situated near Bus stand in Nani Bhagol.
---
Religious Places
Ambama Temple
This Temple was build by Mr. Maheshbhai Manibhai Somabhai Patel (London) and his wife Mrs. Hansaben Maheshbhai Patel (London), Moti Khadki. Murti Pratistha of this Temple was on April 3rd , 2001.
---
Swaminarayan Mandir
This Temple is built by Shree Maganbhai Hathibhai Patel U.K.( Nani Khadki). Pran Prathista of this Temple was done by Pragat Brahmaswaroop Pramukh Swami Maharaj on 17th Feb, 2000. The land for this temple was given free by Late Ranchodbhai Umedbhai Patel. This Temple is situated on Anand-Sojitra Road.
---
Kuldevi (veraimata) Temple
This Temple is situated near Water Tank, Moti Bhagol. All new Married Couple First come here for blesses.
---
Lalbai Fulbai Mataji Mandir
This Temple is situated in Vishram Patel Patidar Wadi, Moti Bhagol. Nobody knows that who build this Temple. In Navratri every person goes their for blessing.
---
Somnath Mahadev
This Temple was build by Late. Prahaladbhai Ambalal Somabhai Patel. It is Situated Near Patel Wadi, Nani Bhagol.
---
Vaijnath Mahadev
This Temple was from the beginning when Sunav was shettel. After that Late. Ambalal Jorabhai Patel build strong building, having Post Office, Library and Mahadev Temple. This Temple is situated at Nani Bhagol.
---